The estate is crossed by 999 cypress trees that protect an extraordinarily biodiverse environment: just as within a natural park, the flora and fauna here flourish in perfect harmony.
The lush, verdant vineyards stretch out into the distance, offering the visitor who comes here to taste our wines with family or friends, an immediate feeling of peace and quiet, harmony with Nature and inner balance.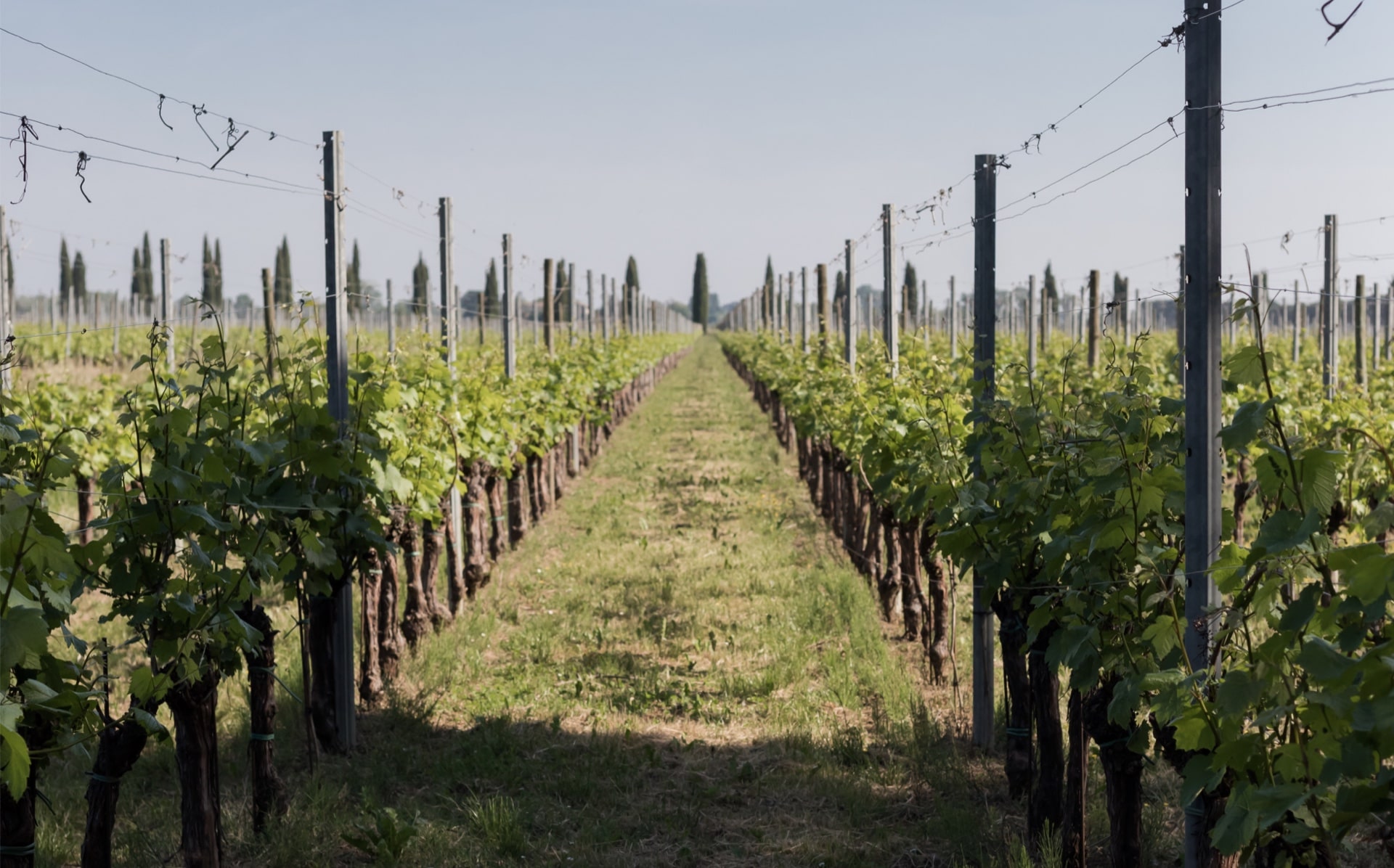 AN IDEAL MICROCLIMATE
The temperate breezes of the nearby Adriatic Sea mitigate the hot summers, the heat of the sun allows excellent ripening of the bunches and the marked drop in temperatures during the night enhances the primary aromas of the grapes.
The area in which Ca' Bolani is located is part of a particularly favourable area for the production of quality wine, which falls within the so-called 'Alpha' climatic zone where the Growing Degree Days (a measure of heat accumulation) correspond to those of other famous European wine-growing areas.
OPENING TIME
Ca' Bolani is open to visitors all year round: come and find out which wine is your favourite!
TUESDAY - SATURDAY
9am - 12pm & 3pm - 7pm
Become part of the Ca' Bolani world
Sign up to our newsletter