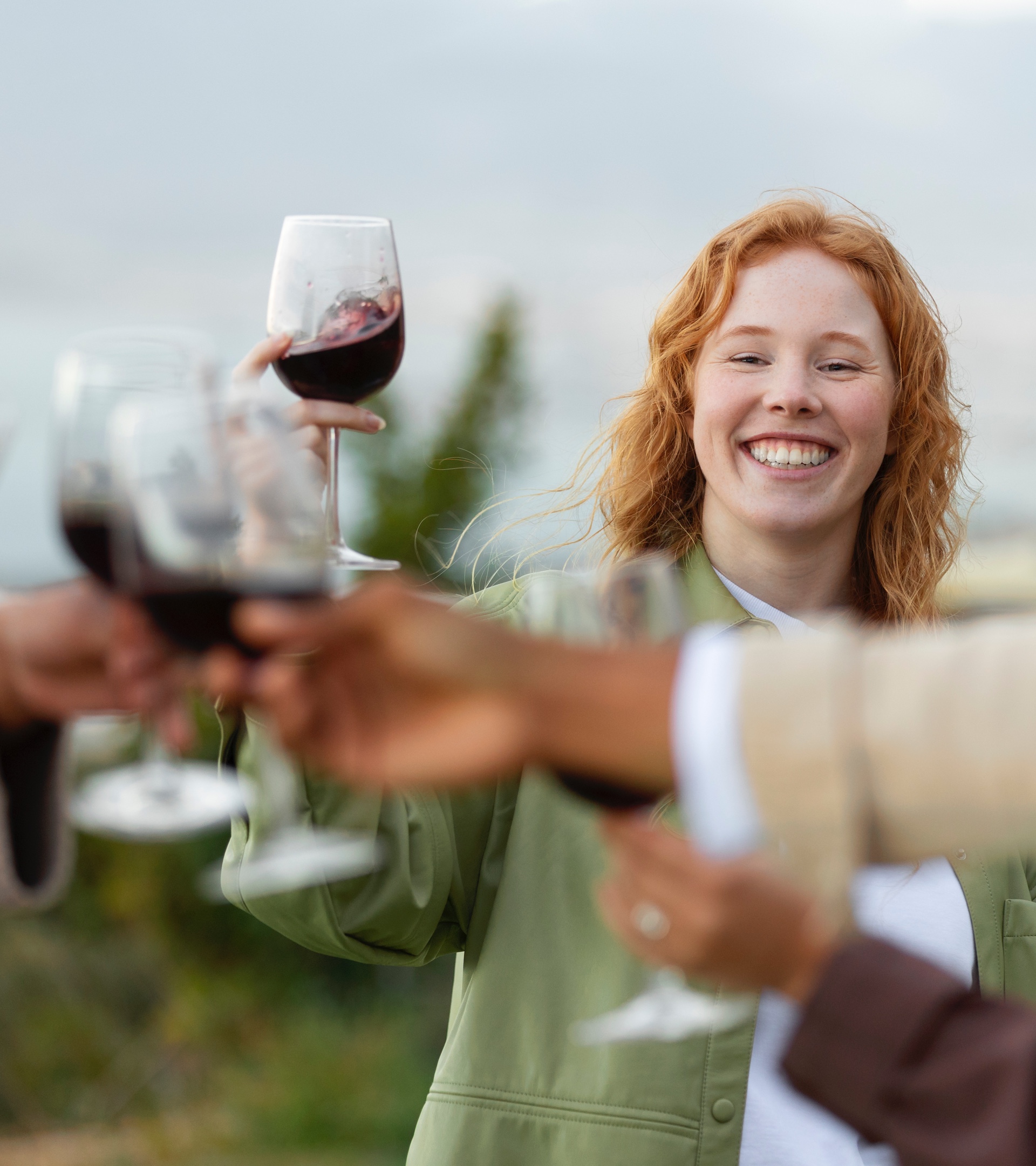 The outstanding products of the Vine Park
€ 18 per person
A regenerating path in a natural park that leads to the Enoteca where our experts and connoisseurs will accompany you to discover the secrets of wine
Enjoy a regenerating walk through the vineyards to admire the beauty of the unspoilt district, the animals that roam carefree and the lush, verdant vineyards. This trail through a natural park is perfect for the soul and for the body and eventually leads to the Enoteca (Wine Bar) where our expert staff will lead you on a journey of wine-related discovery: from the history of the estate to its link with the local culture without neglecting the basic notions on viticulture and winemaking and the sensory analysis of our prestigious products.
TASTING
Prosecco
Pinot Grigio Doc Friuli Aquileia
Refosco dal Peduncolo Rosso Doc Friuli Aquileia

paired with typical local products, cold cuts and cheeses.
NUMBER OF PARTICIPANTS
Minimum 4 people (during the week)
Minimum 15 people (on weekends)

Reservations are required.
LANGUAGES
Italian, English or German
OPENING TIME
Ca' Bolani is open to visitors all year round: come and find out which wine is your favourite!
TUESDAY - SATURDAY
9am - 12pm & 3pm - 7pm
Become part of the Ca' Bolani world
Sign up to our newsletter